Equipment
Whether you're interested in a semi-automated or fully automated packaging system, N2 has your solution. Single site cultivators, craft cannabis houses and the largest multi-state operators (MSOs) rely on our state-of-the-art packaging equipment and our patented 2Can™ with N2 Nitro Inside™ to deliver the best packaging experience for their end consumers.
Let's talk about your needs and customize a packaging system that will exceed your requirements, showcase your brand at its best, and delight your customers.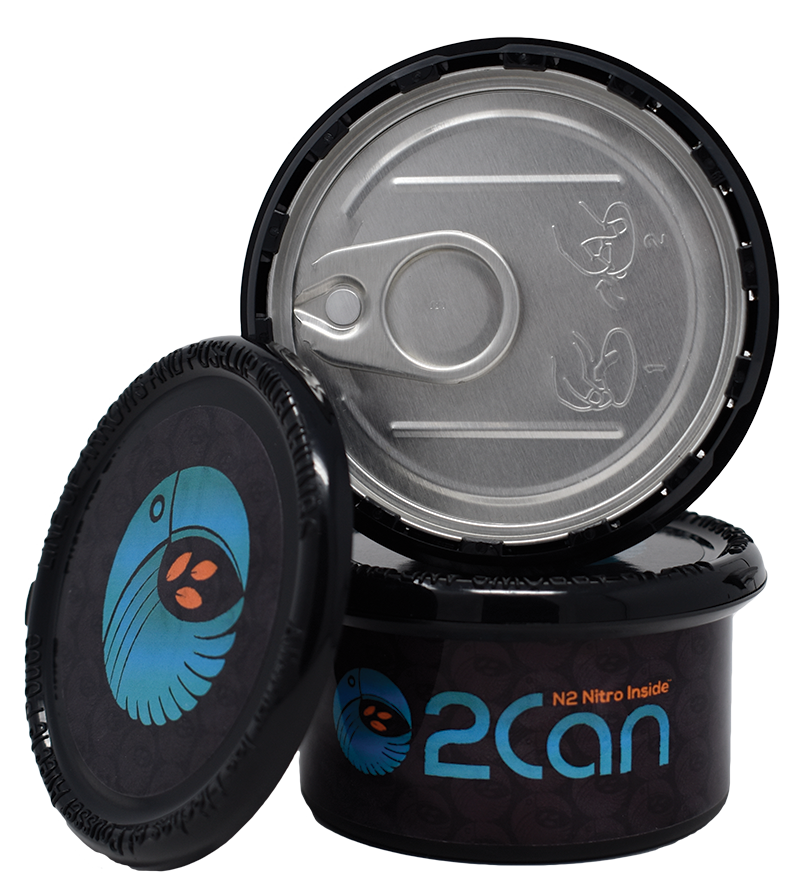 The High-Volume Seamer hermetically seals your can by seaming the tamper evident pull tab onto the container. Hermetically sealing your product in a modified atmosphere package.
The Doser inserts a micro dose of liquid nitrogen into the can containing dried flower. Once the nitrogen is introduced, it expands, pushing all of the oxygen out of the container. By eliminating oxygen, a modified atmosphere is created inside of the can. This process eliminates bacterial growth, maintains the flower's moisture content, and keeps those precious terpenes happy and healthy!
Child-Resistant Lid Applicator
Ensure that your product is safe and compliant with the Child-Resistant Lid Applicator. This piece of equipment places our two-piece child-resistant lid onto the hermetically sealed container. An added benefit is that the lid is also senior-accessible.
Automatically apply your customized top label to your already affixed Child-Resistant lid using the Top Label Applicator.
Whether you want to gather your cans together at the beginning of the assembly line, at the end, or both; by adding Accumulation Tables to your process you will only increase your efficiency.